More info
Compatibility
Our Attachments can be attached to any holster, magazine pouch, or accessory made by Orpaz.


Adjustability
Fully adjustable cant enable you to modify your gear as you want.


Ambidextrous
Can be used by left-handed or right-handed shooters.


High Quality Polymer
Made from a durable, high-quality, injection-molded polymer.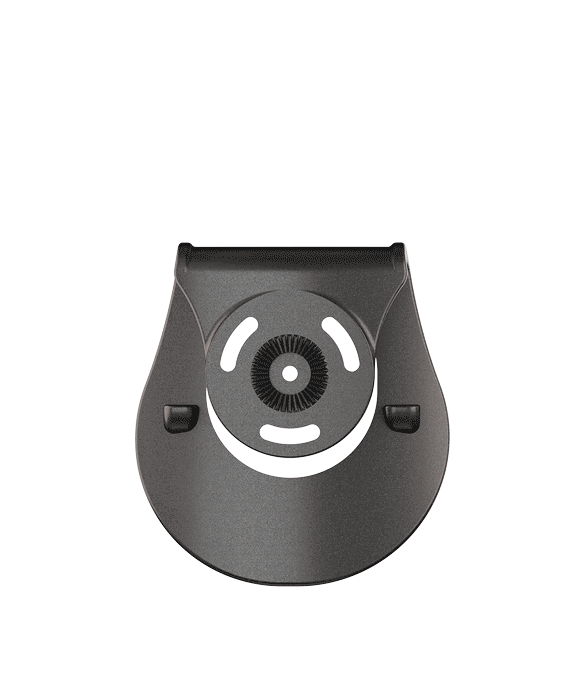 Možnosti úchytu
Molle

The Molle attachment fits any modular tactical gear with a MOLLE system and provides a mounting point for mounting any Orpaz accessory.

Paddle GEN I

Slightly curved to the natural shape of your body, with minimal footprint and grips to hold tightly to your belt, the Paddle Gen I is easily removable, so slip in and out your belt.

Paddle GEN II

The Paddle Gen II attachment holds any two Orpaz accessories in any order you choose. Keep your cuffs, extra magazine, or holster fixed on the Paddle Gen II so you can slide it quickly on and off your belt.

Belt loop

A classic OWB option for many, the Belt Loop attachment fits outside the waistband (OWB) on any belt up to 2 inches and provides a mounting point on your belt.

Low Ride

The Low Ride Attachment is a specially designed ergonomic structure featuring two mounting levels, allowing you to mount your gear at different heights, on your hip, on a vest, or with a Paddle combination.

Thigh Rig Platform

The Thigh Rig was designed to meet the demands of tactical operation units. It fits perfectly around the leg and offers secure, ergonomic mobility and easy access. Fully adjustable and has two height options, allowing you to position your holster right where your hand naturally rests.